Manfred Tinebor
Russian bathtubs
- a special Russian road service!
Russian road engineering



Every year Manfred takes part in an international long-distance bicycle-ride. In the Russian events he likes especially the nice wide scenery, the hospitality of the people in the country and the low organization level, which makes every long-distance ride to an adventure.


O

n his bicycle marathons in Russia Manfred got to know a special result of resourceful Russian road builders. So that travelers on the long roads through the vastness of Russia can enjoy refreshing baths, numerous bathtubs were provided for free. Simply white bathtubs were inserted well-visible in irregular distances in the roadway cover of the major country roads!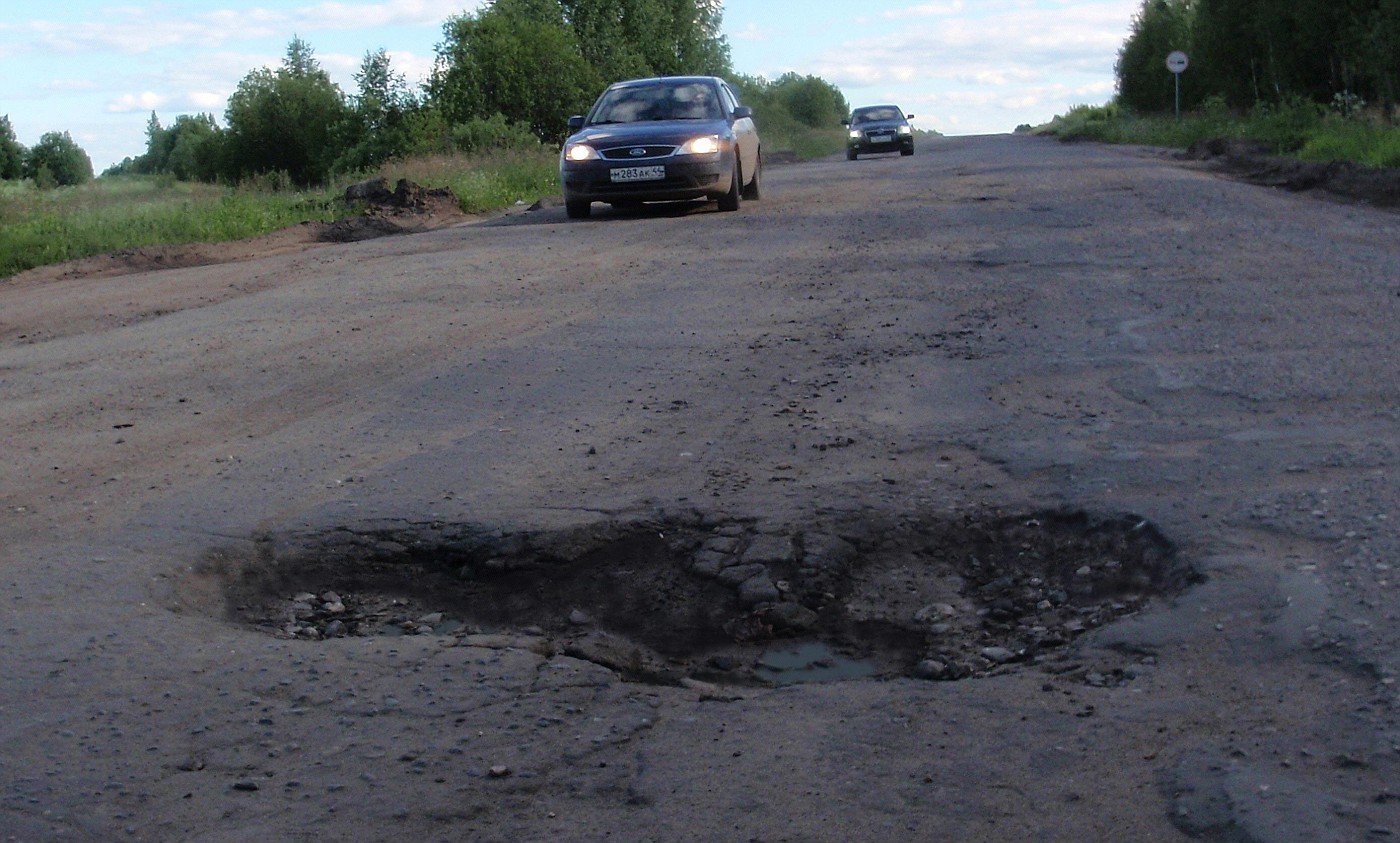 Typical pot-hole in Russian country road

What could be a revolutionary, humanitarian achievement of the state-owned road engineering and an excellent model for Europe, is unfortunately destroyed by strangers! Obviously the modern, comfortable bathtubs became stolen. Back big holes remain dangerously in the roadway cover (look at the photo "Typical pot-hole in Russian country road" left hand side)

In 2010 on his recumbent-bike Manfred pedaled the 1.200 km ride "White Nights", which was organized by the bicycle club 'Velorus-Marathon' from Cherepovez in Russia. The circular route started and ended in Vologda. He rode across the historic, beautiful cities Totma, Nikolsk, Manturovo, Kostroma and Yaroslavl. On the long way he found a lot of dangerously big holes in the country roads. But he found not even one bathtub which was still present in the road pavement!

Manfred repairs flat tire


So Manfred had to finish the bicycle marathon without having had a refreshing bath on the way!
When the white bathtubs are absent, the big holes are hardly recognizable in the darkness. And during rain it is not possible to differentiate between the big holes filled with rainwater and normal puddles. Thus Manfred on the 1,200 km long route had 9 flat tires caused by punches through the inner tubes.

It is a pity that the superb bathtub installations were destroyed by thieves without consideration. We wish that the absolutely excellent idea of the Russian road builders is soon available really as refreshing road service for all travellers. The end will crown the work! Конец - делу венец!
Attention: This story is fictitious. Every resemblance to the reality would be by pure accident! :o)